Vins El Cep Sant Sadurní d'Anoia
Contact
reserva@vinselcep.com
Can Llopart de les Alzines, a farm dating from 1499 and surrounded by the vineyards where our grapes come from, was the place chosen to build the Vins El Cep winery. The Carreras, Esteve, Masana and Parera families had already established bonds in the past, beyond the neighborhood and friendship. We all had a centuries-old experience in agriculture and in the tradition of making wine in our farmhouses.
In 1980 we started a joint project to make wines and cavas that represent the identity of our terroirs. Today, these terroirs are cultivated following the principles of organic and biodynamic agriculture, where the earth, plants, animals and man work together to improve and preserve the natural balance of the ecosystem.
We are a sustainable, responsible and efficient winery.
We work every day to fulfill our commitment to the landscape. We work sustainably with renewable energies, respecting the environment as much as possible in the vineyard and in the winery.
We strive to improve water management, waste reduction and energy efficiency. We invest to run on photovoltaic energy.
Throughout our history, each generation has contributed its grain of sand: its progress, but also the wisdom of knowing, seeing and reflecting. The experience that this direct contact with the land gives us led us, in the year 2000, to direct our agriculture towards organic farming.
Shortly after, with the concern to continue improving at all levels, we decided to go one step further: apply biodynamic agriculture. Although at that time it was a type of agriculture quite unknown in our country, the results spoke for themselves and we decided to bet on them. And we continue to bet on them.
Vins el Cep was born and grew up in this landscape of vineyards and forests that infuses character. We love the earth and that is why we take care of it, listen to it and try to understand it in order to act, because we know that everything starts here: in the soil, in the vines, in the plants and animals that coexist in the same ecosystem. extend and establish a natural balance.
Observation, effort and conviction have led us, from 2003 to the present, to continue working in this direction, striving to achieve the perfect balance between respect for nature and high quality in the winery. Our Claror cava, the world's first biodynamic cava, is an example of our work.
Visit Vins el Cep
Monday to Saturday from 10:00 a.m. to 2:00 p.m.
Duration 2 hours approximately
Brunch at the winery
Friday and Saturday by reservation
Duration: approximately 2.30h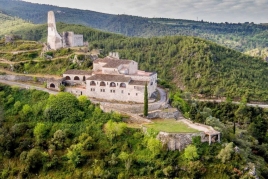 07/10/2023 ...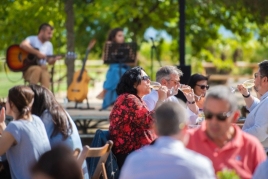 06/10/2023 - 08/10/2023