Behind Vandàlic Van there is a small and familiar project, with the desire to offer a close service, with guarantees, of quality and socially committed. That is why, among other things, much of the equipment found in our vans is local, bought from local small and medium-sized companies, thus collaborating with small-scale initiatives and projects. We also collaborate with entities such as the Arrels Foundation and the School of Shepherds of Catalonia.
This project is made up of three models of camper vans of different sizes and features, with wood finishes, made to measure, designed separately and with all the details taken care of to the maximum. At Vandàlic Van we want you to make them your home for a few days, to enjoy them, to make them run and visit each and every place that is of interest to you.
With the rental of our vans you will have included the Vandàlic Van Pack: crockery, kitchen utensils, table, chairs, bedding, baby chair (if requested), kitchen with cartridges (2u.) Or cylinder (1u.) According to the model, awning, cleaning kit (eco dish soap, cloth, scourer and recycling bags) and 25m outdoor extension cord, etc. We don't like the fine print.
We want you to enjoy the experience with complete peace of mind and without limit of kilometers, enjoying and connecting with the environment. In addition, you will always have a phone number to solve all the doubts or problems that you may encounter during the trip.
2% of each rental will go to the Arrels Foundation and the School of Shepherds of Catalonia.
Models
SARAGATA: our smallest camper van. This van is equipped with everything you need to get away wherever you want. Do not be fooled by appearances! They can travel up to 5 people and spend the night 2 adults or 2 adults and a child. Bed measurements: 185cm x 120cm. And if you want, to expand the experience, you can add a roof tent for two people, with a bed size of 130x200cm!
Koljoses: The classic Volkswagen for true lovers of Camper getaways. Latest model T6.1. A camper van with the ideal space for 2 people could not be missing in our collection. The wood finishes give it a unique warmth and includes everything you need to spend a few days on the road! Outside shower, fridge, freezer, sink, solar panel, stationary heating and great storage space! Bed measurements: 186cm x 115cm.
Bullanga: Our largest and most equipped campervan. Ideal for both long getaways and weekend outings. They can travel and sleep up to 3 adults, as it has a large bed and a single. It also has a fridge with freezer and a hot shower. The solar panel that it incorporates will allow us to be practically autonomous! Main bed measurements: 184cm x 134cm.
We hope to see you soon at Vandàlic Van and that you enjoy a unique and special experience.
See you soon!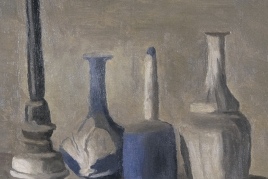 04/02/2022 - 22/05/2022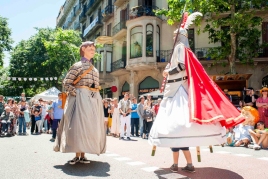 25/05/2022 - 29/05/2022