Unreal Room Escape Hospitalet L'Hospitalet de Llobregat
Contact
info@unrealroomescape.es
Unreal Room Escape is one of the most awarded companies in Spain and is among the top 20 escape room companies in the world! Since they appeared they have always been a benchmark offering a large number of games, rooms, effects and movie settings in all their rooms. We assure you that you will live an authentic adventure in its escape rooms.
The Unreal Hospitalet room has its two most famous games: "La Mina" set in an authentic Mina and where you will have to go deep into it and find out what happened inside... and "The Narcos" a real experience of the drug cartels in which he will have to recover a new substance before the worst happens...
But they also have 7 more games throughout Barcelona: Gavà, Terrassa, Horta, Vilapicina, Esplugues de Llobregat, Sants and Sant Martí. All of them set in different themes and always with the Unreal stamp: many games, many rooms, incredible settings, epic moments, etc...
Undoubtedly, some essential games where you will experience a first-person adventure that is hard to forget.
"Leaf"
For over a hundred years, the St. Louis Mine was used as a source of mineral resources, until an unexpected explosion trapped all its workers inside. Since then there are many who have speculated with all kinds of hypotheses about the event...
The Dunklerde company has managed to reopen the Mine and has stated its commitment to take charge of the recovery of all the victims who were trapped in the site.
However, its real purposes are not entirely clear, since according to expert voices, Mina no longer has as many mineral resources as before. This situation has revived the old rumors of the existence of a strange and valuable source of minerals in the Mine, which is why some affirm that the real objective of this company is to find them.
Are the rumors true? What mysteries does the St. Louis Mine hide?
"The Narcos"
For many years the gangs of the drug cartel have fought hard and bloody battles to try to seize as much land as possible and thus be able to reach more consumers to become the most powerful and rich in the area.
All this has led to countless deaths and billions spent on weapons, hired killers, bribes, etc...
Luckily we use the situation in our country and now we are about to go one step further with a new drug called Dextronetol that we will soon take to the streets.
But before this our fight is now against our main enemy: the " Salazar Cartel " which has stolen 4 kilos of our new substance and we must find it as soon as possible.
Unfortunately we don't know how it could have happened but it won't stay that way...
Are you ready to take down the rival cartel?
To the enemy Lead!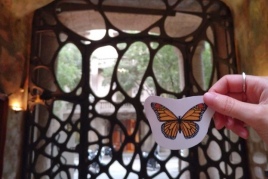 04/02/2023 ...

10/02/2023 - 12/02/2023