Llorac, Santa Coloma de Queralt, Talavera (a 28.6 Km)
We begin our route in the town of Santa Coloma de Queralt, the most important population center in the northern part of Conca de Barberà. This walled town…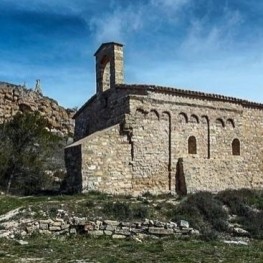 Bellprat (a 28.7 Km)
Nice excursion through the southern area of Bellprat. The route has a distance of 7.3 km, with a positive slope of 280 meters. We cross the valley crowned by the…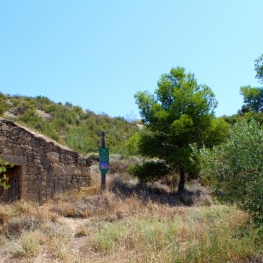 Castelldans, El Vilosell, L'Albi, Les Borges Blanques ... (a 29.2 Km)
Les Garrigues is a region with an abundant heritage of dry stone constructions, among which the vaulted cabin stands out, its most emblematic construction. In an…
El Vilosell, La Pobla de Cérvoles (a 29.2 Km)
The Transllena route runs through the municipalities of La Pobla de Cérvoles and Vilosell. It enters the Sierra de la Llena, from where you can enjoy views…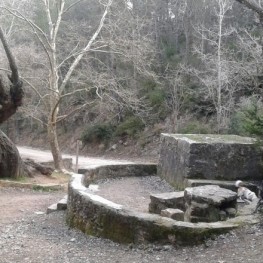 La Llacuna (a 29.8 Km)
Simple and pleasant walk through the south of La Llacuna We leave the city of La Llacuna by the road of the deposits, following the path to the Cuitora fountain.…
La Llacuna (a 29.8 Km)
The Sierra de Ancosa is a mountain range located between the regions of l'Anoia, Alt Camp and Alt Penedès. Through this route we will discover imposing places…
La Llacuna (a 29.8 Km)
The Puig Castellar Ancosa route or blue route runs through the municipality of La Llacuna to show us some of the most emblematic elements of the town such as the…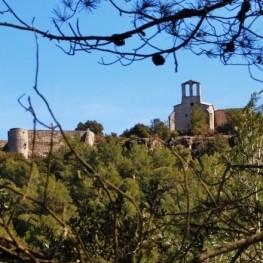 La Llacuna (a 29.8 Km)
Circular excursion through the municipality of La Laguna to see the castle of Vilademàger, and the Fountain of the Plan Novell. Go!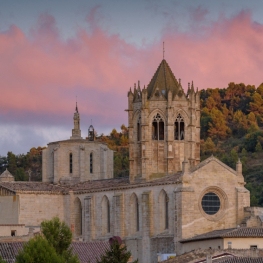 Agramunt, Guimerà, Llorac, Maldà ... (a 29.9 Km)
On this route we suggest a visit to the Monastery of Santa Maria de Vallbona de les Monges, a female monastery which is included within the Cistercian order. I…
30/09/2022 ...