Golf Costa Daurada El Catllar
Km 2,7, Carretera Catllar
El Catllar
Contact
reservas@golfcostadaurada.com
The Golf Costa Dorada is an 18-hole- by-72 course that is perfectly integrated into the Mediterranean environment. The ideal location of the field with its sunny winter and warm summers offers a whole year to enjoy them.
The design of the course blends well with the natural landscape, the blue sea in the background contrasts with the shades of green.
The field is very fun for those players who want to practice a wide range of strokes and can combine the skill and precision necessary to get a good score.
The pines and willows of the hills and green meadows make up the incomparable setting of the Costa Dorada Golf Course.
A traditional Catalan rural house is based on the hill of the golf course, and is the ideal place for socializing or for eating in the restaurant some Catalan specialties. For the players, there are two green-putting, green-chiping and driving-range and also an area of ​​aproach and bunkers, ideal for practice before going out into the field.
02/04/2023 - 08/04/2023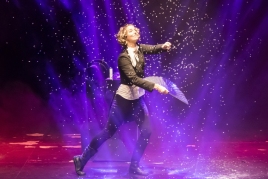 08/04/2023 ...