Fàbrica Moritz Barcelona Barcelona
Ronda Sant Antoni 39
Barcelona
Contact
fabricamoritz@moritz.com
Behind the avant-garde Moritz Barcelona Factory, lies the oldest brewery in the Iberian Peninsula. A factory that has witnessed, and often protagonist, the most important historical episodes of the city. Inaugurated in 1864 and operating until the 60s of the 20th century, in 2011 it resumed its activity with a transgressive and multidisciplinary proposal where tradition and modernity create a unique proposal.
Today, the architectural complex of Sant Antoni round is considered a huge platform of leisure, gastronomy and culture referring to the city, where not only beer is made but many more things happen. A space of microplaers that represents the modernity of the XXI century, according to its prestigious designer and Pritzker prize of architecture Jean Nouvel.
The Moritz Barcelona Factory is a unique space, divided into three floors, which includes the Brewery, a shop, better known as the Moritz Store, a micro brewery and two multipurpose spaces for private and corporate events: the Tanks Room and Room 39.
The Brewery was conceived under the conceptual umbrella of a contemporary, lifelong brewery that offers a gastronomic offer inspired by various national and international influences by the gastronomic director and chef with Estrella Michelin Jordi Vilà. An unprecedented proposal that allows us to taste the fresh Moritz "ours" without pasteurizing, made in situ to the micro brewery, from Moritz or Epidor to seasonal beers made in our Moritz Beer Lab. Pasteurization is an industrial process that allows the preservation of the beer without cold, but that attenuates the subtle aromas. In our state-of-the-art microbrewery we make our beer with the best ingredients daily; Saaz aromatic hops and special malts. A beer made in the sight of consumers, who can share the experience of its manufacture and tasting on the spot.
A host of features are what define the Moritz Barcelona Factory as an oasis in the center of the city for beer lovers.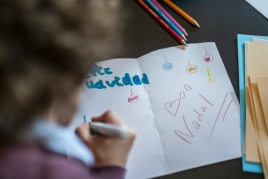 06/12/2023 ...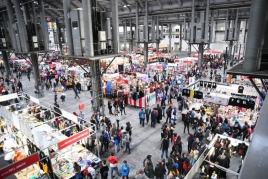 07/12/2023 - 10/12/2023