Escape Room Final Code L'Hospitalet de Llobregat
Contact
info@finalcodeescaperoom.com
Bermuda, The Mystery Never Revealed!
The mystery surrounding the secret of the Bermuda Triangle has finally been revealed!
After decades of unexplained disappearances, that mystery has finally been revealed.
A top secret project called Isoscelas, developed for decades and now needs to be dismantled.
We need a team willing to venture into the unknown, deploying all their ingenuity and skills to be able to finish this project that has turned out to be a bad dream for so many people. we need you!!
We know that you are the best team to accomplish this mission, and in order to prove it, you will have to come to our secret facilities to live this adventure with us.
Don't let fear stop you and come help us solve this mystery.
The game
You can choose to play in Spanish. Spanish or English.
From 2 to 6 players.
90 minutes of play.
Recommended from 10 years.
Game modes: Initiation, Standard or Experts.
Mystery and adventure.
colleagues and families
If you want to have a fantastic time and live a fascinating experience as if you were in a movie, then wait no more. Come join us for 90 minutes of unprecedented intrigue, mystery, and fun.
Companies
We offer the possibility of spending a day working as a team in a different way and creating a new form of collaboration between the participants. It will reinforce the confidence, effectiveness and cohesion of the team.
Parties
An amazing option to leave your guests with their mouths open. Everyone will remember the day they came to your party with their friends to participate in a very special celebration.
Tutored groups and birthdays
We have the "Guardianship" modality for groups of minors between 10 and 15 years old. This modality is aimed at groups of children who want to celebrate their birthday or any other type of party accompanied by their friends but without their parents. In this case, a monitor (actor) from "Final Code" accompanies them throughout the mission.
English
You can come to play a session in English with your foreign friends or classmates and thus you can practice this language in a much more relaxed and fun environment than usual.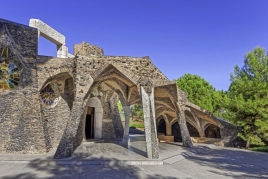 24/09/2023 ...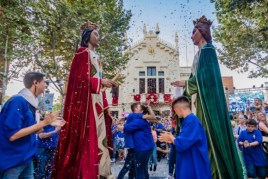 22/09/2023 - 25/09/2023