Escape Room Aventurico Barcelona
Carrer de Roger de Flor, 89
Barcelona
Contact
bcn@aventurico.com
Aventurico, Escape Room for the whole family in Barcelona
Aventurico Barcelona offers a range of escape rooms and games for all ages and, above all, for families with children. If you are looking for a different and fun plan to do with the children or even organize a birthday party that everyone will remember, we invite you to discover everything they offer.
At Aventurico they fulfill the dreams of the little ones in the house, giving them the chance to feel like the protagonists of their favorite stories.
Enjoy an escape room with the family
The Escape Rooms are ideal for the whole family to participate, providing multiple benefits such as quality time, promoting logical and creative thinking, strengthening the family bond, among others. In Aventurico they have the themes that everyone knows from the smallest to the oldest. You choose if you want to follow Alice who will take you to Wonderland, test your magical skills and use the wand like Harry Potter or live an exciting adventure in a wild jungle to which you will move if you accept the rules of Jumanji.
All Aventurico Escape Rooms were created with children in mind, so the recommended minimum age is 6 years. Children up to 12 years old must be accompanied by at least one adult or a monitor. You can check the requirements for each experience on their website.
More activities for children
In addition to escape rooms, they offer different fun and dynamic gymkhanas in which children will put their skills to the test to overcome the challenges that are proposed. You can choose between traveling to Hogwarts or becoming an elite spy, either experience guarantees maximum fun and lots of laughs. Aventurico 's guineanas are perfect for large groups and children's parties.
Birthday parties in an escape room
Aventurico have everything to organize an original and exciting anniversary for the little ones in the house. They offer you an irresistible plan: make one of their Escape Rooms, live the magic of the plot and, after finishing the game, meet in their cozy celebration room to chat and blow out the candles. Or even play on a trampoline!
Escape Room Aventurico Barcelona
The December long weekend is approaching, and it's time to disconnect from the routine and do something fun and original with your loved ones. Until 10/12 you have…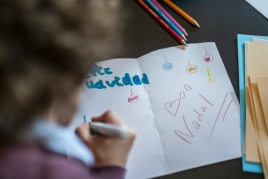 08/12/2023 ...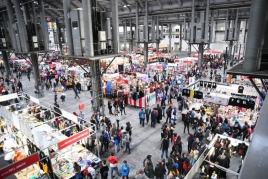 07/12/2023 - 10/12/2023