Enigmik Escape Room Barcelona
Carrer del Rosselló, 508, Barcelona
Barcelona
Contact
info@enigmik.com
Choose one of our Escape Rooms
NW6 Bunker
2 - 6 participants/60 minutes.
From €18 per person.
Pioneer Escape Room in Barcelona created in 2015.
Little do we know of your mission. Book and follow the instructions, this is only the first step so that you can discover all the secrets that are hidden.
Will he be able to recover the NW6?
the brewery
3-6 participants / 80 minutes.
From €20 per person.
Escape Room created with the collaboration of Estrella Damm.
A very special beer tasting even for those who don't like beer. Come eager to have a great time.
Mr. Josep, your brewmaster, is already waiting for you!
New 100% automated game.
promotions
Book your Escape Room to play during the week and take advantage of the available discounts.
10% discount from Monday to Thursday.
Promotional code: ENIGMIK10
Valid to play on non-holiday days.
20% discount if you play on a Tuesday.
Promotional code: DIADELESCAPISTA.
Valid to play on Tuesday NOT holidays..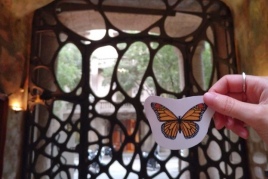 04/02/2023 ...

10/02/2023 - 12/02/2023