Carrer de les Carolines, 20-26
Barcelona
Contact
reserves@casavicens.org
The Casa Vicens, Gaudí's first house and which is the architect's first important work, puts within reach of the visitor one of the key pieces of Antoni Gaudí's artistic career: the work that marked his starting point, an architectural jewel that was declared World Heritage by Unesco in 2005.
Built between 1883 and 1885 by order of Manuel Vicens, the Casa Vicens is one of the first masterpieces of Modernism, the anticipation of Gaudí's later work and a living example of the aesthetic renewal that blew at the end of the 19th century in all Europe..
Do not miss the opportunity to discover the origin of Gaudí.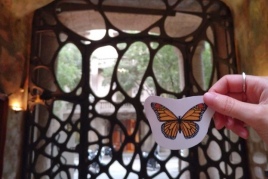 04/02/2023 ...

04/02/2023 ...