Bubble Football Barcelona, Girona
Bubble Football, a ball sport!
Bubble Football is a sport similar to soccer but without rules, an original and fun activity perfect for releasing tension. It is about trying to score a goal, with the grace that bubbles allow players to collide and roll around the field of play in complete safety. Besides soccer, other fun games can be organized with the bubbles that guarantee the adrenaline rush.
Recommended activity from 7 years (approximately 1.15m high).
Bubble Football is an original activity that comes from soccer, also known as Bubble Soccer , Bubble Soccer, Zorb Football or as it is commonly said for the first time when you don't know what you see but you are hallucinated "the sport of colliding balls or bubbles "or" the soccer bubbles ".
It is a variant of soccer, a sport, leisure and entertainment modality that aims to surprise all fans and lovers of soccer and sport in general, to live a unique and different experience inspired by traditional soccer. And, at the same time, it is the perfect leisure activity for original birthdays in Barcelona as an alternative for all those people who, without being football fans and perhaps also in some "unskillful" cases, can enjoy a fun experience regardless of football. as such, because scoring a goal is totally secondary, when you go into action crashing and rolling around the football field, the discharge of tension and laughter is guaranteed.
Archery tag
Archery Tag is a unique sport that recreates an archery battle combining the mix between dodgeball and archery. It can even be defined as a variation of paintball or laser tag, since in essence the dynamics are similar although the emotion and adrenaline that you release shooting arrows is much more intense.
It consists of shooting the "enemy" and getting as many points or "dead" as possible in a cooperative combat, using the bubbles (bubbles of Bubble Football) or other inflatables, as obstacles to protect themselves from the arrows where the fun melts with strategy, aim and fair play.
In addition to the battle of archers, we will propose different games that will awaken the warrior within you. Archery tag is the new team archery.
Recommended activity from 10 years.
Where to play
Vall Hebron area in Barcelona (outdoor): Plaza Karl Marx, s / n. 08033 Barcelona.
Hospitalet area in Barcelona (indoor): Calle del Cromo, 100, 08907 L'Hospitalet de Llobregat, Barcelona
At home throughout Catalonia, wherever you want! (Check the logistics requirements *)
Installations in Girona
In Girona we are in the sports facilities: UDG Sports - Sports Area of the Montilivi Campus s / n (17071 Girona)
18/09/2021 ...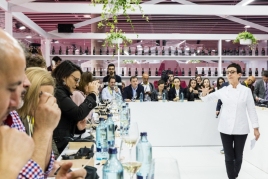 04/04/2022 - 07/04/2022