Avinguda de Rio de Janeiro, 42
Barcelona
Contact
info@7funcenter.com
7Fun! It is a concept of leisure created on the ideals of healthy life and sport. A unique space where special emphasis is placed on young audiences and families and where physical activity, challenges, fun and the latest virtual reality technology coexist. 7Fun was born in response to the need to enjoy free time in good company.
Located in the SOM Multiespai Shopping Center (formerly Herón City), the center has 2,500 m2 facilities spread over different leisure areas, both indoors and outdoors. Its most popular activities are:
Funnyclimb
Specially designed for the little ones to start climbing with maximum safety (thanks to autonomous fall arrest systems) with a clear playful component, different challenges where they can have fun like never before. Climbing challenges with exotic animal designs, with ascending difficulty or with a timer, are some of the tests in which the little ones will have to show all their audacity, always helped by a great team of professionals.
NinjaPlay
A new maze for the most daring children, where while you develop the ingenuity to pass the different tests it poses, you do physical exercise and have a great time. This children's play area is reinforced with soft materials for the safety of children at all times.
Climbing
An outdoor competition climbing wall on the upper terrace of the center. It offers possibilities to climb all grades, from beginners to tough high-level routes. It is more than 15m wide and 9m high, a pleasure to be able to climb over the sky of Barcelona. This area also has a boulder of not inconsiderable sizes, 19m wide and 4.5m high. To ensure safety, the entire landing surface is covered with a 40cm thick mattress with a continuous high-quality PVC coating.
In addition, the center has the Children's Climbing School, a very fun sporting activity to enjoy climbing while learning the basics of the sport.
ImmotionVR
In Immotion VR you will find different state-of-the-art virtual reality simulators. Thanks to its surround sound and multi-directional movement, you can enjoy incredible content that is truly immersive. Among the different games that the simulators offer you will find Delta Zero, an important space mission where you will have to save humanity from the alien civilization; Legend of Lusca, an underwater adventure to explore the depths of the sea or The Tower, a good roller coaster so real that you will even have vertigo, among many others.
In Immotion VR the only limit is set by your imagination!
7FUN can be a perfect option for celebrations, team-building events or birthday parties, as it has banners, tattoos or educational workshops. The 7FUN parties for little ones are organized to measure so that both children and adults have a great time with exclusive spaces for shows and fun activities.
Where: SOM Multiespai Shopping Center
How much: Climbing from € 5.95 | FunnyClimb € 11.95 | Ninjaplay from € 4.50 | Immotion Virtual Reality from € 5.95
Hours: Tuesday-Friday 17: 00-21: 00 | Saturdays, Sundays, Holidays 11: 00-14: 00/16: 00-21: 00
Contact: info@7funcenter.com | 932 53 90 14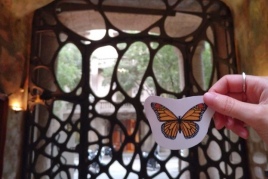 04/02/2023 ...

04/02/2023 ...